Take paid surveys anonymously.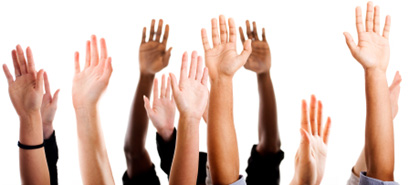 "Would you be more comfortable answering personal survey questions anonymously?" Most said: "Yes!"
Now you can!
We are looking for people like you to take an occasional online anonymous survey on various interesting topics. Strictly for the market research, our business clients need your opinion in order to make better decisions. Free to sign-up, most surveys offer anonymous cash payments ($2-$5 for shorter surveys, up to $50 for a longer anonymous survey) and a few offer a chance to win a cool prize (typically worth $100-$1000).
Is this really anonymous? 
Yes, mostly. Here's why:

1. Unlike other firms, we don't ask your address, birth date, phone or credit card number, or try to confirm your identity with 3rd party databases.
2. Your precise personal identity is not disclosed by Paypal. When you provide your Paypal email address to us, all they reveal is your scant "member profile," along with your first name. Your mailing address is not disclosed when we pay you.   >>More.
Only anonymous-surveys.com offers real survey anonymity.  Although we need your name and email address to confirm your Paypal account for payment, we don't ask for information which would pinpoint your personal identity. For more on "anonymity" click here. 
If you don't want to get a Paypal account, you may Signup to receive "chance to win" or "points" based surveys. "Verified" Paypal accounts are strongly  preferred.